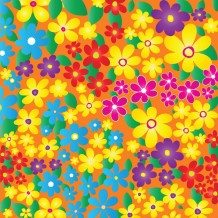 Dear Sixth Grade Families,
As winter turned suddenly into spring, time seemed to get away and we are long over-due for an update. The year is flying by and we will soon be approaching the final month of school. Unbelievable! We want to finish off the year strong and enthusiastically so that we can head into our summer break with heads held high, celebrating the many accomplishments of our first year of middle school. Equally important is ending on a positive note and a sense of readiness for seventh grade challenges. To this end please continue to monitor your child's progress in class. Communicate as necessary with your child's teacher/s. Communication can be made via pupil path, or individual school emails. If there is difficulty communicating please don't hesitate to call and leave a message. I can also be reached via phone or email milikatz447@gmail.com . Please continue to check pupil path for upcoming assignments and grades and again, contact individual teachers with any questions. Students need to continue to come to school prepared, ready, and willing to work. As enjoyable as we try to make each and every day, there are certain objectives we want to accomplish before years end. We are all here to support a solid end to a terrific year.
The following are events and important dates to keep note of:
Thurs., 5/22/14 and Fri., 5/23/14 are the sixth grade Sloop Clearwater Trip. How exciting to be hitting the open seas, well not literally.
Tonight, 5/22/14 @ 6 p.m. is our school's production of Hairspray. Come out to support our student's and Arts Program and enjoy the show!
June 3rd , clerical half day. Students are dismissed at 11:30 a.m.
June 5th , Brooklyn-Queens Day. No school for students.
June 9th, clerical half day. Students are dismissed at 11:30 a.m.
June 9th, 10 a.m. – Student of the Month Assembly, and Guest Speaker (tentative) Jesse Saperstein
June 20th, FIELD DAY @ Prospect Park. More information to follow. Parents are welcome to chaperone and encouraged to donate individually packaged drinks (water bottles, juice boxes) and snacks.
June 25th, Bowling Trip to Melody Lanes. More information to follow. Cost is estimated at $8. Scholarship funding is available.