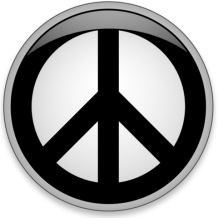 January 8, 2014
Dear M.S. 447 Families & Members of Our Extended Community,
 Creating a school in which students feel safe and respected—regardless of race, religion, ethnicity, disability, learning styles, sexual orientation, gender and other differences—is essential in fostering a positive and successful school environment. With this goal in mind, it is with great enthusiasm that we are writing to tell you about our Annual Celebrating Peace and Diversity Conference on Tuesday, January 21, 2014. It will give us an opportunity to celebrate our similarities and differences. This day-long conference is devoted to strengthening relationships, celebrating diversity, and raising awareness about how to accept, acknowledge, and respect everyone in our school community.  
 At M.S. 447, we recognize that our students represent diverse backgrounds. We are also aware of the many challenges middle school students face regarding identity, individuality, and peer acceptance. Acceptance and understanding of individual differences is something we promote. Resolving conflicts that do arise in a peaceful manner is something we work toward.
 All regular classes will be suspended for the day. Students and staff will engage in creative and interactive activities. Our focus will be on defining diversity and facilitating students' learning in order to embrace each and every individual who makes ours a remarkable school. Through our Advisory program, we will continue to expand upon these topics in the weeks that follow this special event.
 We invite you to join in our conference. We welcome you to sit in on a performance, hear a guest speaker, or joining a specific lesson or activity if you are able. We expect the events of the day to be meaningful and enjoyable experiences. Please let Ms. Castro know if you are planning to attend (jcastro10@schools.nyc.gov).
Sincerely,
M.S. 447 Administration and Staff