January 9th, 2014
Peace and Diversity Update 2014
                                                                            Walk in our halls, sit in our cl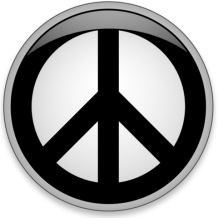 asses, participate in one of the many activities at 447.  Whether going to sports club, auditioning for the school play, or simply spending time with friends – one thing you can't overlook about our school is its DIVERSITY.  Our student population represents dozens of cultures, religions, and ethnicities.  Our student's talents vary from theatrical to artistic, athletic, and so much more.  Our students represent a variety of family and social dynamics, a range of learning and social styles, as well as other of interests and curiosities.  While our students come from different backgrounds and neighborhoods, they are all part of our 447 community. 
With such a diverse community comes great responsibility.  We expect to appreciate our similarities and respect our differences.  While challenging at times, it is what makes our school truly great: Each of us has something to offer.  Each of us has something to share. 
We would like to remind you about our PEACE & DIVERSITY CONFERENCE on January 21, following the MLK holiday.  All regular classes will be cancelled for the day and all of us will see performances, hear guest speakers, and participate in activities that celebrate our diversity.
Students are being asked to wear something that day that can connect them to this special event.  A tee shirt with a peaceful message or sign, a religious emblem (necklace, etc…), a jersey of a family favorite sports team, a sample of traditional cultural garb, etc…  Once again we look forward to an expressive and impressive event!  
We need donations of plain white tee-shirts – sizes small, medium and large.  We also need fabric markers and/or sharpies.  Please send in your donations to the attention of Ms. Katz or Ms. Corvinelli. 
Parents: Please remember to let Ms. Castro know if you are planning to attend! (jcastro10@schools.nyc.gov).