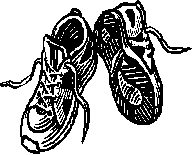 We are so happy to inform you of the start of MS 447's Mighty Milers Program. Mighty Milers is a New York Road Runners (NYRR) program that will provide fun, healthy exercise for students who wish to participate. With Mighty Milers, kids set goals to run or walk a total of one to four marathons (26.2-104.8) over the course of the school year. They will have an opportunity to run up to 20 minutes, possibly more, at least twice a week during our lunch/recess program. To make the program exciting, the kids earn incentives for reaching milestones along the way. As interest grows, so will our participation with this program.
Mighty Milers will give our kids an opportunity to:
Get moving;
Release energy constructively;
Improve aerobic fitness;
Set and strive for goals;
Bond with their class and school – mates;
Develop a healthy habit of exercise.
You will receive updates as the program progresses through-out the year, including access to an on-line database which allows the program administrators at MS 447 and NYRR to have a record of participants in the program and to track the program's success. Families will also be able to track their child's information to monitor progress.
Students will be informed on how they can participate. Looking forward to get running!!!
Please contact milikatz447@gmail.com with any questions or concerns.