Dear 6th Grade Families,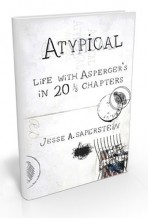 We are excited to announce that Jesse Saperstein will present as a guest speaker to our 6th grade class on June 9th. June 9th is a DOE clerical half day and Jesse will visit our school that morning to discuss his own experiences living with Asperger's. Jesse was originally scheduled to speak at our school's Annual Diversity Day, but was unable to do so due to inclement weather. We are very much looking forward to his broadening our awareness of this quality which has been identified, in varying degrees, in some of our students.
Jesse is the second speaker to come to our school this year specifically to address differences in abilities and social – emotional styles. MS 447 is 'home' to a diverse group of learners. With each of these experiences and the many other initiatives and programs we host, we hope to expand understanding and compassion among our student body and community-at-large.
Jesse Saperstein graduated cum laude from Hobart and William Smith Colleges in Geneva, New York, in 2004 with a Bachelor's degree in English and a minor in Peer Education. He is committed to the cause of demystifying Asperger's Syndrome and Autism. Jesse's first book, ATYPICAL: Life with Asperger's in 20 1/3 Chapters, was published in 2010. His second, Getting a Life With Aspergers: Lessons Learned on the Bumpy Road to Adulthood, is scheduled to be available in August of this year. Jesse's book has already received enormous praise from critics.
Jesse will present "A Prism of Understanding". He will illustrate how Autism is a colorful spectrum that will only emit beauty when people take the time to give it a chance.
Regards, Mili Katz