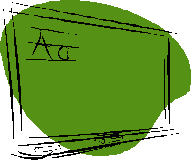 Hello 6th Grade Families!
Just a few reminders of important dates as we move toward the last two months of school.
April 30th, May 1st, and May 2nd State. Math Exams.
May 2nd. MS 447 SPRING FLING. Please join us in the courtyard for our year's last dance! (4-6:30pm, $5)
May 22nd or 23rd. 6th Grade classes enjoy their Sloop Clearwater Trip. Happy sails…
June 18th. Last EXPO presentation.
June 20th. Field Day @ Prospect Park. Friday, June 20th.
June 25th. Grade Trip @ Melody Lanes. Wednesday, June 25th.
As the warm weather approaches please be mindful of appropriate dress (as per student handbook. Also, please know that students are permitted to bring water bottles to school. They should not contain sugary drinks since they can be used in the classrooms and halls. Thanks and Happy Spring! Mili